Torchwork - Multi-Strand Metal Bracelet
There are 3 openings remaining at this time.
Email Information to a Friend
Description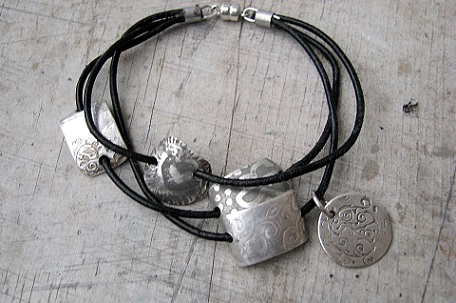 Love this leather and metal vibe! Combine your favorites in this three-strand magnetic bracelet, threaded and dangling with eclectic samples of etching and stamping you create. Follow Natalie's designs or follow your heart! Materials included. Ages 18 and up.
Related Courses
You may also be interested in these related courses: